DOWNLOAD RELEASE

From 1 to 3 March 2016 in Moscow, the Crocus Expo IEC hosted the largest industry event for the industry of children's goods - the 10th international specialized exhibition of goods for childrenKIDS RUSSIA 2016. This year, the anniversary event was held on the same site with Licensing World Russia - the only specialized exhibition in Russia devoted to the topic of licensing.
At the KIDS RUSSIA 2016 exhibition, a bright exposition was traditionally presented, bringing together eminent brands, new products from domestic and foreign companies in the children's industry, once again confirming its high status as the main industry-wide B2B event of the children's goods industry.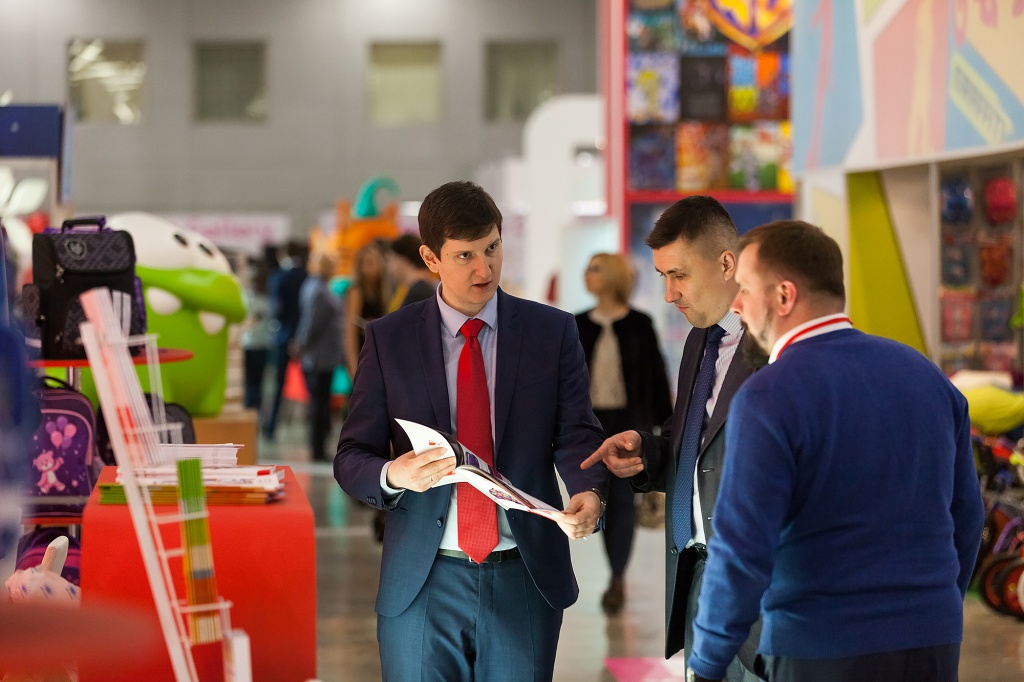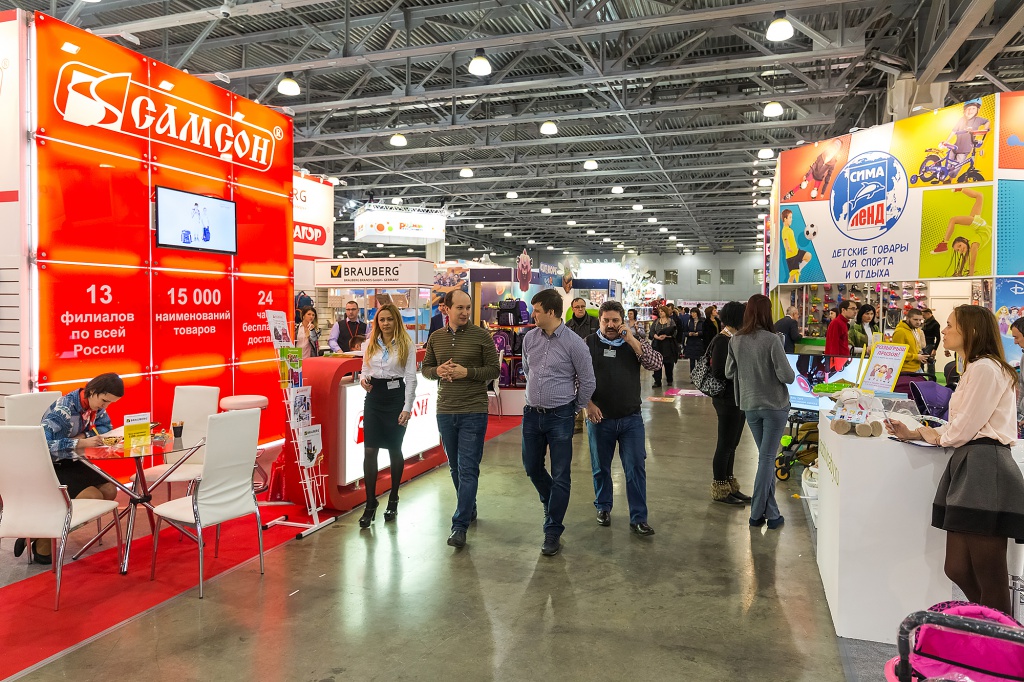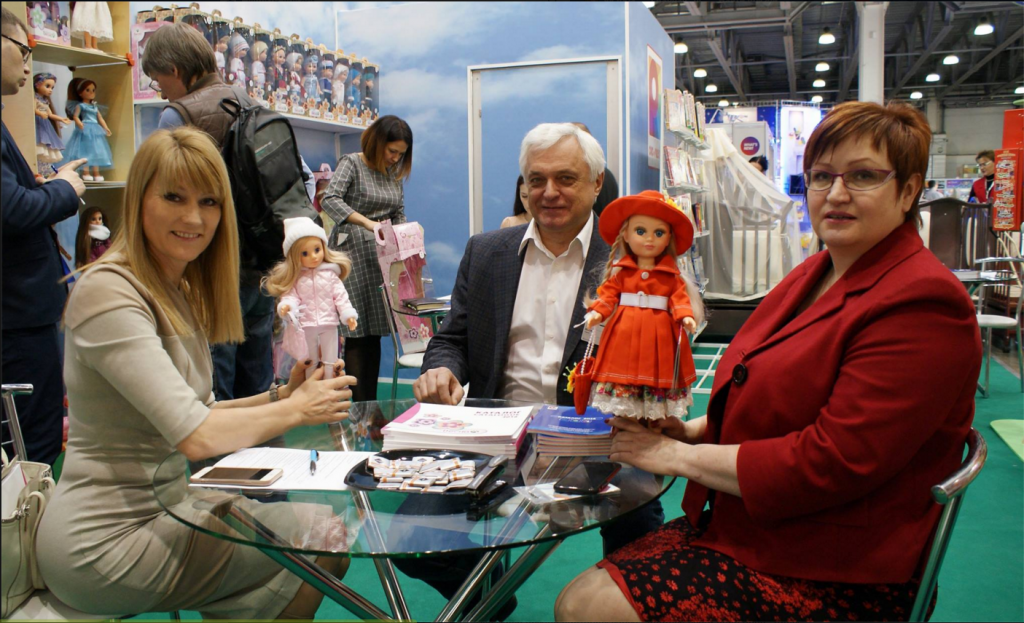 The official opening ceremony of the exhibition included welcoming speeches: President of the Russian Olympic Committee Alexander Zhukov, Olympic speed skating champion, First Deputy Chairman of the State Duma Committee on International AffairsSvetlana Zhurova, Lilia G. Gumerova, First Deputy Chairman of the Federation Council Committee on Science, Education and Culture two-time Olympic champion in bobsleigh at the Sochi GamesAleksandr Zubkov, two-time Olympic champion in fencingTatyana Loguno a. Dickan Hamilton, Senior Licensing Director, Nickelodeon Viacom Consumer Products, Russia, CIS and Baltic States, Licensing Director, Nickelodeon Viacom Consumer Products, Petya Toncheva, Deputy Director, Home Trade, Light Industry and Consumer Market Development Department, Minpromtorga Elena Viskova, President of the Association enterprises of the industry of children's goods, a member of the coordinating Council under the President of Russia on childhood, Antonina Tsitsulina, general director of the exhibition Spielwarenmesse, member of the Board of Directors of AANII "GRAND EXPO" Ernst Kick, deputy general director of "Crocus Group" Arkady Zlotnikov, chairman of the "GRAND EXPO" Company Board of Directors, General Director of "Dreamer" Svetlana Gudym.
"Such exhibitions provide an opportunity to get acquainted with the best Russian brands, the best Russian manufacturers, and, of course, help attract consumers' attention to such products. It was nice to see here, at Kids Russia, what advanced products there are for children, it is gratifying that they are Russian manufacturers, "said Alexander Zhukov, President of the Russian Olympic Committee.
As part of the KIDS RUSSIA 2016 exhibition, goods and toys for newborns and toddlers, children's clothing and shoes, accessories, children's furniture, Christmas toys, gifts, goods for school and hobbies, books, educational games, goods for outdoor activities, electronic and multimedia were presented. Products - the whole range of industry for children in 12 product groups.
The exhibition KIDS RUSSIA 2016 was attended by 186 exhibitors from 11 countries. Among the participants are such famous companies as Russian Style, Sima Land, Alice, Vesna, Dreamer, Samson, Nordplast, Grath-West, Step Puzzle, World of Good Toys, Konik, Gamma, Orange, Carmelton Enterprise Limited, Fortune & GS GROUP and a lot others.
A complete list of exhibitors is presented on the official exhibition website http://kidsrussia.ru/guests/exponent_list.php
The exposition of Licensing World Russia was presented by 35 companies from Russia, China, Italy and South Korea. Exhibitors include leading licensing agencies and copyright holders: Nickelodeon Viacom Consumer Products, PULLMAN Licensing, Melnitsa, 0+ Plus Media, brand4rent, CLS, Rainbow, ROI VISUAL, Animation Cinema Association, Fiksiki (Airplane), Wizart Animation, Animation Film Studio "KinoAtişti", Fixi (Airplane), Wizart Animation, Animation Film Studio "KinoAtişti", Fixi (Airplane), Wizart Animation, Animation Film Studio "KinoAtişti", Fixico (Airplane), Wizart Animation, Animation Film Studio "MovieArtisti" CrossWay, Masha and Medved, Megalizens, Olympic Committee of Russia, PlayCom, RIKI Group of Companies, Soyuzmultfilm Studios, STS Media, Funtik Entertainment, Zadorin Intertyment and others.
"In terms of the development of the exhibition, the unification of the licensing exhibition Licensing World Russia with Kids Russia, had a positive effect on the interest in the licensed exhibition. The exhibition has existed for 10 years, there is something inspiring in it, and it is important to preserve this inspiration for the future, "said Petya Toncheva, licensing director in Russia, the CIS and the Baltic countries of Nickelodeon Viacom Consumer Products.
sign.png "The Licensing World Russia licensed exhibition runs simultaneously with the Kids Russia exhibition. This is an awesome place! All our partners are here, a meeting place for everyone who comes, including from different cities, "said Valentina Kursanova, general director of the licensing agency Pullman Licensing.
The total number of visitors to the exhibition in 3 days was 11396 people, of which 95% are industry experts.
The WHAT'S NEW! New Products Center introduced visitors to the trends of the season and the know-how of the children's goods industry. Within the framework of the exposition, Interpuzzle, IRIS-press, Publisher, Bauer, GAMMA, Wise Owl, Puzzle, Plastmaster, Santa Lucia, Sima Land, Smart Progress, Sports Attractions, Step Puzzle and others presented their main innovations.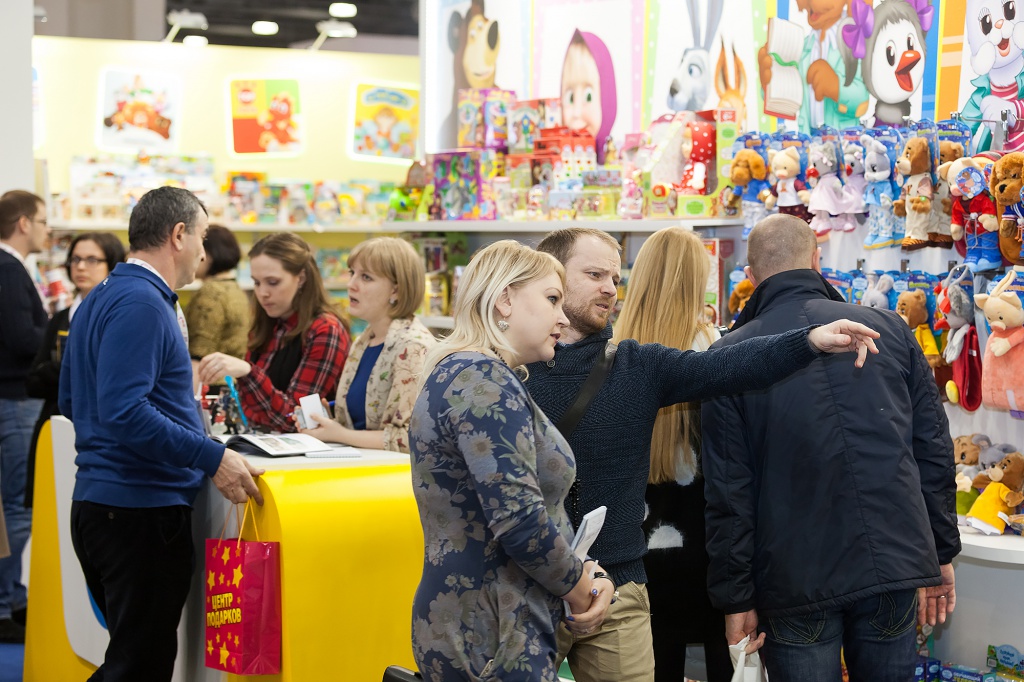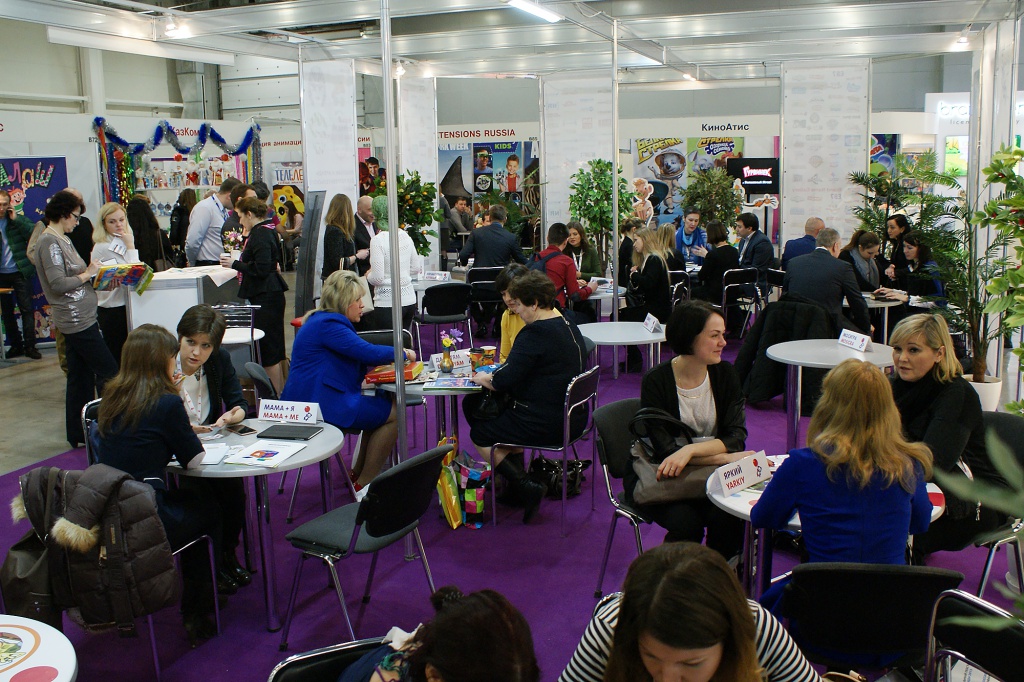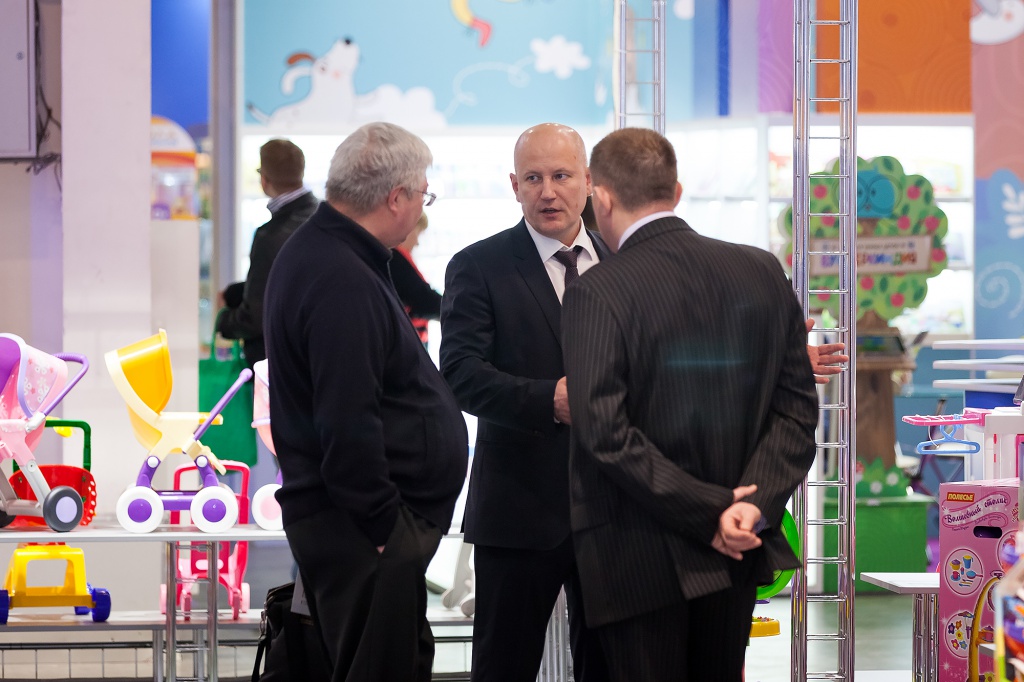 The main place where potential suppliers negotiate with buyers of specialized retail chains has traditionally become Retail Center.27 retail chains participated in the work of the Retail Center, among them such companies as AliExpress, Bosco di Ciliegi, Go Retail Group, KupiVip, Mamsy, MyToys, OZON.ru , Wildberries, Hippopotamus, City of Toys, YES TO CHILDREN, Children's World, House of Books, Daughters-Sons, Comus, Little Socrates, Mom + Me, MosIgra, Oil Line, Olant, Proper Toys, Profservice / Profexpo, Pupilotta, Platypus, Surname, School Seven Dwarfs, Bright / Megastor. Visitors had the opportunity to sign up for negotiations prior to the exhibition and during its holding at the Retail Center counter. Participation in negotiations for retailers and for suppliers was free.
"The purpose of our visit and participation in the work of the Retail Center is to search for new suppliers with an interesting new product. This year we are working very closely with potential suppliers. Every year we come and participate in Kids Russia, the exhibition is very extensive, and it pleases - they still don't save on children, "said Karina Nadezhkina, head of the House and Textiles category at the Utkonos internet hypermarket.
During the KIDS RUSSIA 2016 exhibition, practical seminars, discussion panels and analytical sessions were held, which were attended by heads of industrial organizations, representatives of children's goods retail, industry participants in the production, distribution, logistics, business analytics, crisis management experts. This year, the business program was held under the motto "New Reality, Perspectives and Opportunities", and the special attention of business circles was attracted to the Retail Forum under the slogan "Other Retail" and the master class "School of the Supplier: 7 Steps to Retail". For 3 days, experts and industry leaders presented the best practices and business cases, anti-crisis programs and mechanisms for optimizing business processes, their own success factors to market professionals. The uninterrupted organizer of the business program of the exhibition was the Association of Children's Goods Enterprises with the support of GRAND EXPO.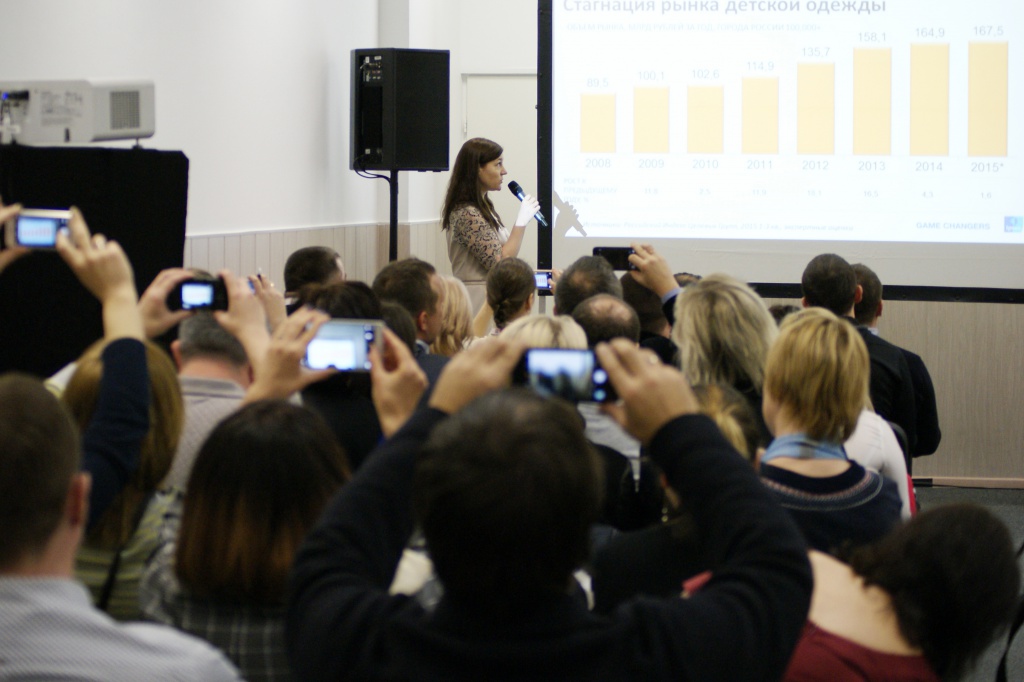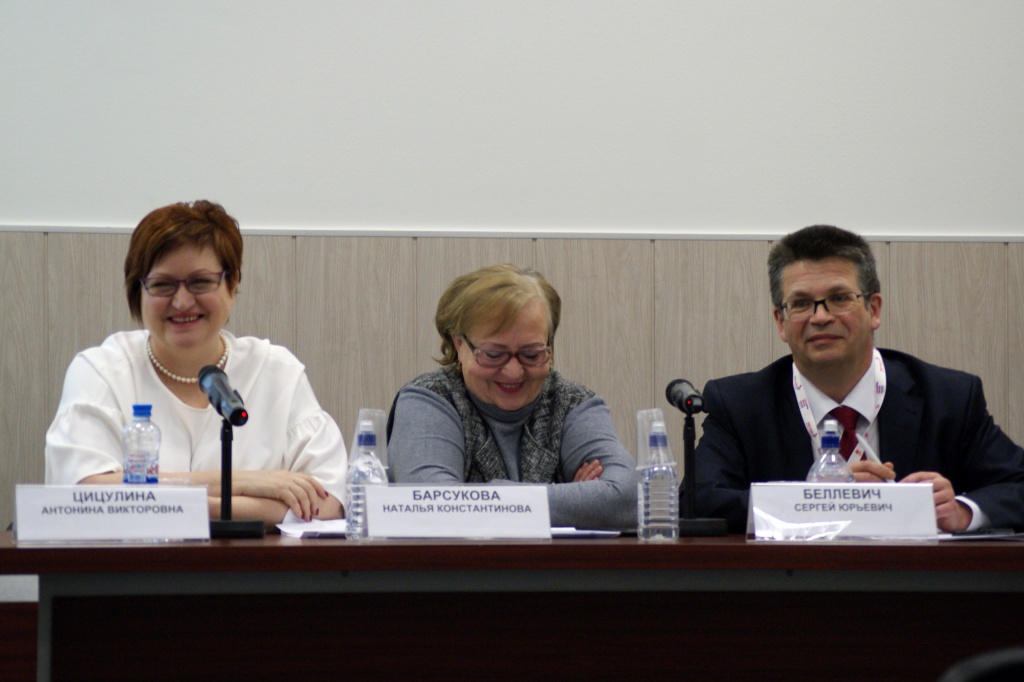 KIDS RUSSIA is a traditional meeting place for children's market leaders, providing a unique opportunity for effective business communication and business development.
"We have always been active and annual visitors to this exhibition for 5 years, and already this year, becoming an exhibitor, I can say that Kids Russia every year becomes an increasingly professional and unique platform for B2B players in the children's goods market. The exhibition organizers and exhibitors strive to do not just an exhibition, but to make a holiday, both for visitors and partners. Every year, when you come here, you come as if you were going home, "noted Sadik Aldongarov, executive director of Fortune & GS GROUP.
The organizers of the exhibition, CJSC GRAND EXPO, will be pleased to welcome the participants and guests of the 11th international exhibition KIDS RUSSIA 2017, which will be held at the Crocus Expo IEC from February 28 to March 2, 2017.

The photo bank of the event and the official KIDS RUSSIA 2016 catalog can be downloaded from the official website of the exhibition at http://kidsrussia.ru/main/about/catalogue.php


More information you can get in our press center by phone: +7 (495) 258 8032, and by email. address info@kidsrussia.ru